About Dave H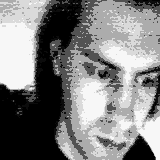 Hi! I'm thirty-four years old and I live in Cambridgeshire, England.
I'm employed as a web application developer, and create bespoke intranet software. (I use various web-centric technologies, including ColdFusion and PHP, and I'm an advocate of using Python for web development too.)
Outside of work I'm a fan of alternative and experimental music, ranging from electronica to darkwave to post-punk. I wish I had some musical talent of my own, but regrettably I don't.
My favourite film is Blade Runner, the dystopic science fiction thriller. The film raises questions about the human condition, the state of the environment, and the design of futuristic trench coats, all subjects which I think are worthy of exploration.
Other things I like include playing laser arena games, frequenting noodle bars, and watching apocalyptic documentaries about black holes.